03/23/2009
Memories of Life In D. C.
I lived in Washington just prior to WW II. My dad was an electrician and wanted to work at Camp Barkley in Abilene, Texas. In order to work for the Government, one had to successfully serve Permanent Status in Washington, D. C. prior to employment. It took at least 6 months of work to obtain successful permanent status. So...off we went in the family's 1936 Black Studebaker to Washington...the speed limit was 45 MPH in those days and it took us 4 days to make the drive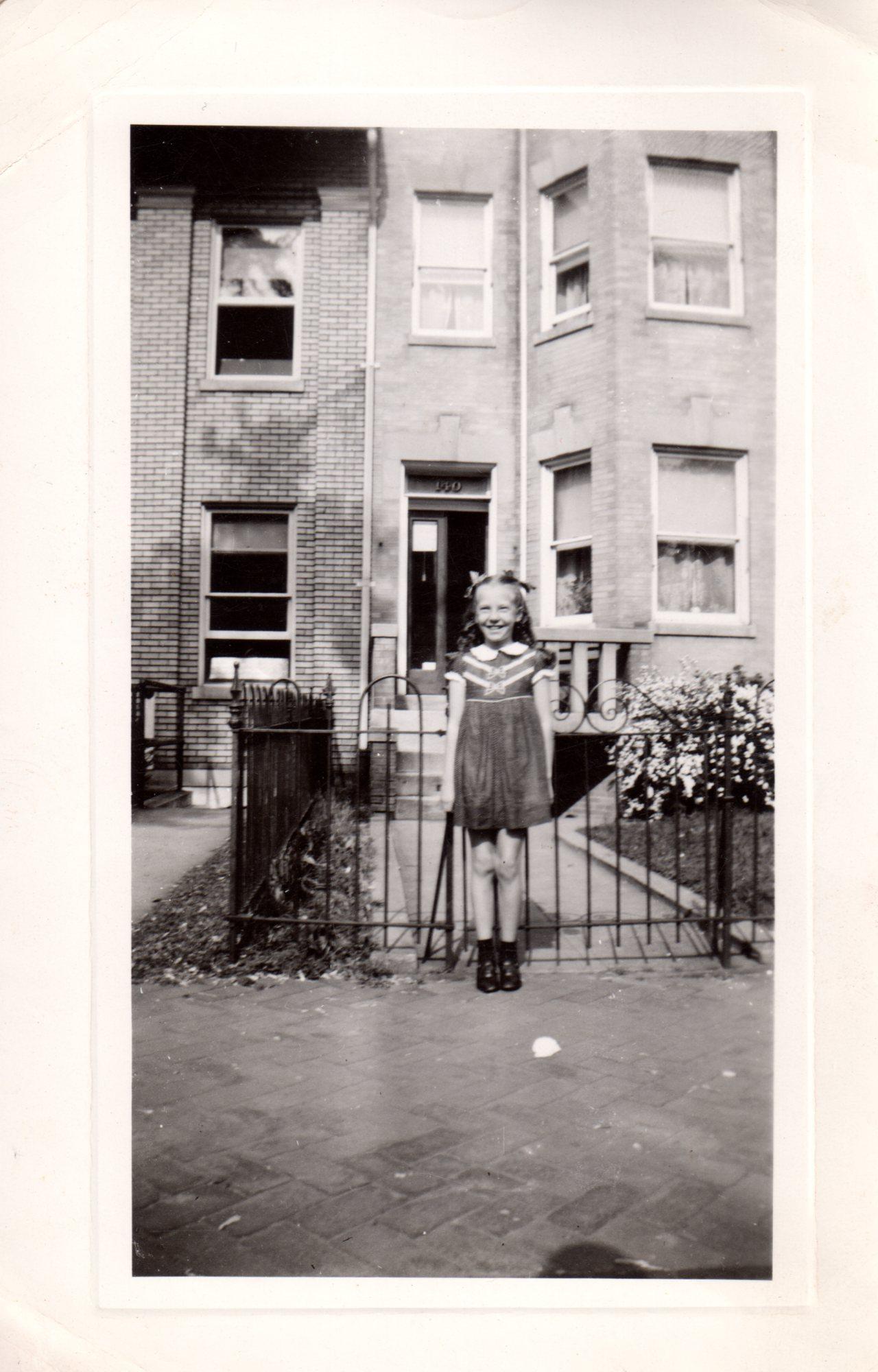 After we arrived, we found a wonderful place to stay...140 12th Street.The house was a wonderful "Row House" and I loved living in a very large space and mom cooked every day. We had running water in the room...but shared a large bath room with other renters. The only thing that I didn't like about this wonderful house was the "very dark" basement. I would go through the basement to deposit the trash...but mom or dad had to accompany me as I did this chore!
The owners of the house lived on the first floor and our apartment area was on the second floor and it had large, wonderful windows. Across the street, there was a rather large business that worked on cars and also sold new cars. One thing I loved to do, was to watch them unload the new cars ...in those days, they carried about 5 cars on a transported car trailer. There were always flowers in the front of the house and a small iron (?) fence which contained the beautiful yard.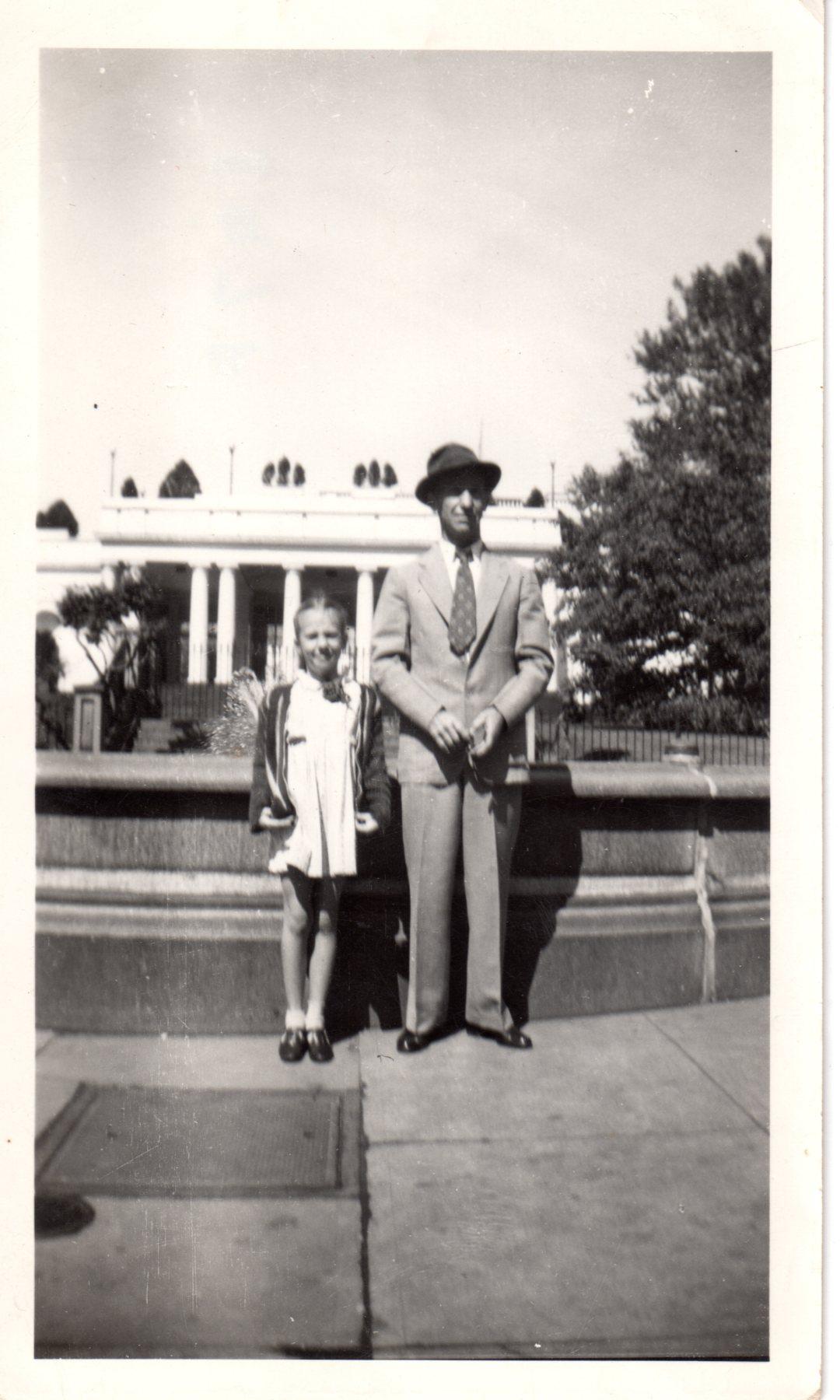 I do not remember knowing any neighbors who lived close by. We knew the people who lived at 140...but...not those who lived in 138 on 12th NE. All the photos I have are black and white film and we used a black box camera to take the pictures. If I run across any pictures of 138...I will send you copies of them.
There was a small grocery store about a block away. We walked there frequently to buy food to prepare for supper each night. The school that I attended was very close by. I think it was located about a block and 1/2 away from 140 12th NE. I remember that the classes were very large (about 36 pupils to one teacher.) Two girls in the class took me "under their wings" and assisted me when I needed help. I loved school. The building had been used for many years. Maybe it was rebuilt. We would sit on the concrete steps and have a great time visiting during recess period. The other thing I remembered was....each pupil had a mid morning snack of two graham crackers... Texas schools had no snacks!!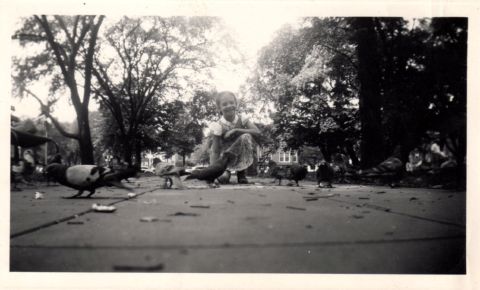 We made frequent trips to Lincoln Park. I loved to feed the pigeons and would save bread scraps to take to the Park. We met many wonderful people there. It was fun to meet people from different countries...we discovered that there really are great people everywhere! We spent every week end visiting the sights in D. C....I really looked forward to seeing it all. On Monday, Wednesday, and Friday evenings we would walk to the Library of Congress and read our local newspaper and keep up with the local news from our home town of Abilene. Also, on MWF they would have wonderful band concerts of the Army, Navy, and Marine Bands at the capitol steps. The crowds would be large and everyone had a great time sitting on the steps and watch the dome of the Capitol. T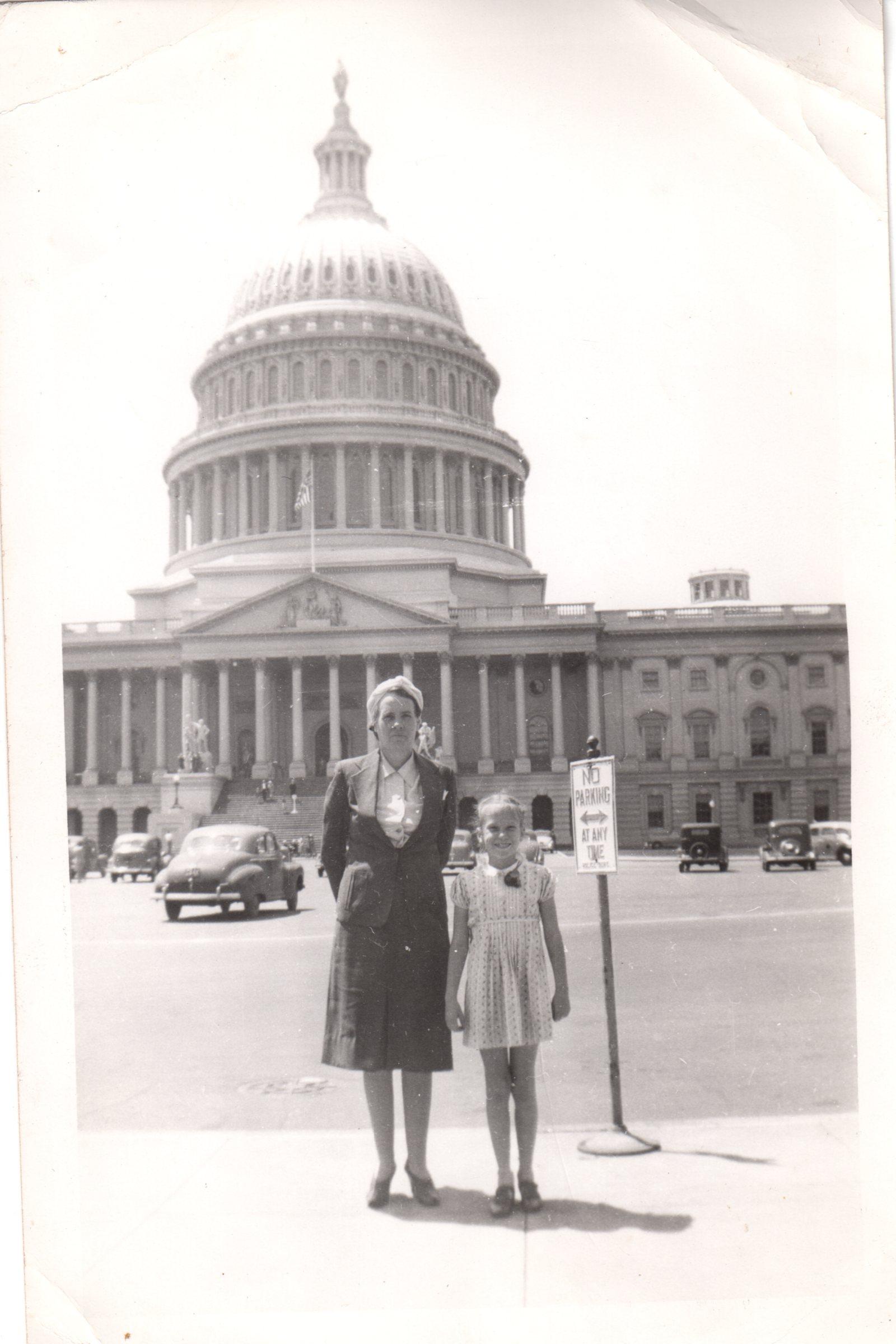 he flag was always "up." and birds would fly around looking for insects which were attracted to all the floodlights shinning toward the dome. After the concert, we would walk back home.
What a wonderful time this was for me! At the center of my life is the house where I lived for several months...I am so anxious to see it and the improvements that have been made to this beautiful place. Thanks so much for your note....I loved the history section! People have really lived" a full life there. Bless Ilene for keeping that beautiful place! And...YOU are living in that basement that was so dark...bet it is a wonderful place to have an apartment.
I will keep looking for more pictures!
Olna Montgomery